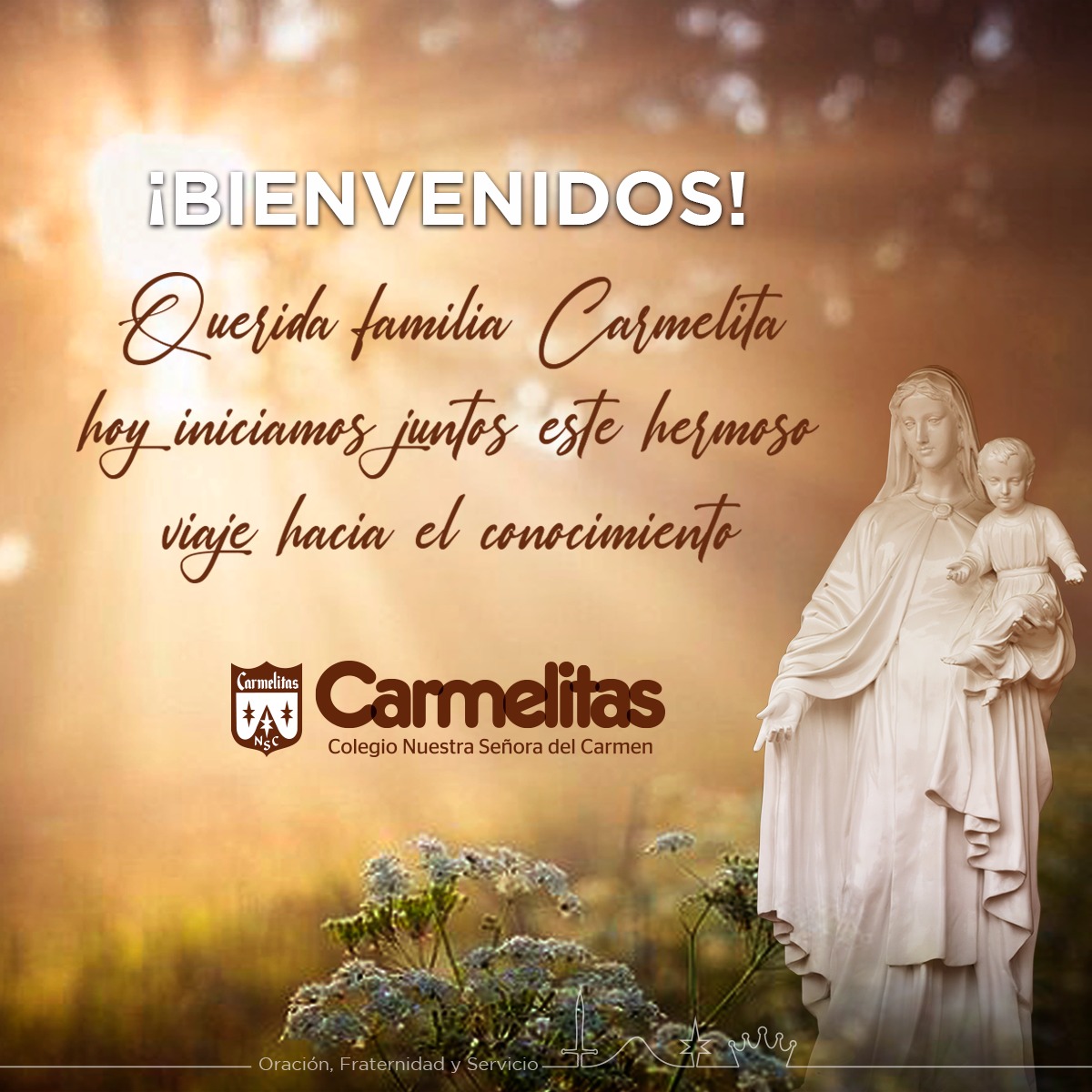 Dear Carmelite family, students, parents, teachers and all the school staff who give their best every day to keep us going, we thank you for joining us this school year 2021, we are sure that together we will make this year be remembered forever.
We have learned to learn from home, to feel united despite the distance, to be closer to our family and to trust more and more in God and in the protection of Our Lady of Carmen.
Always Carmelites, embraced in our values of Prayer, Fraternity and Service.
We wish you many successes!