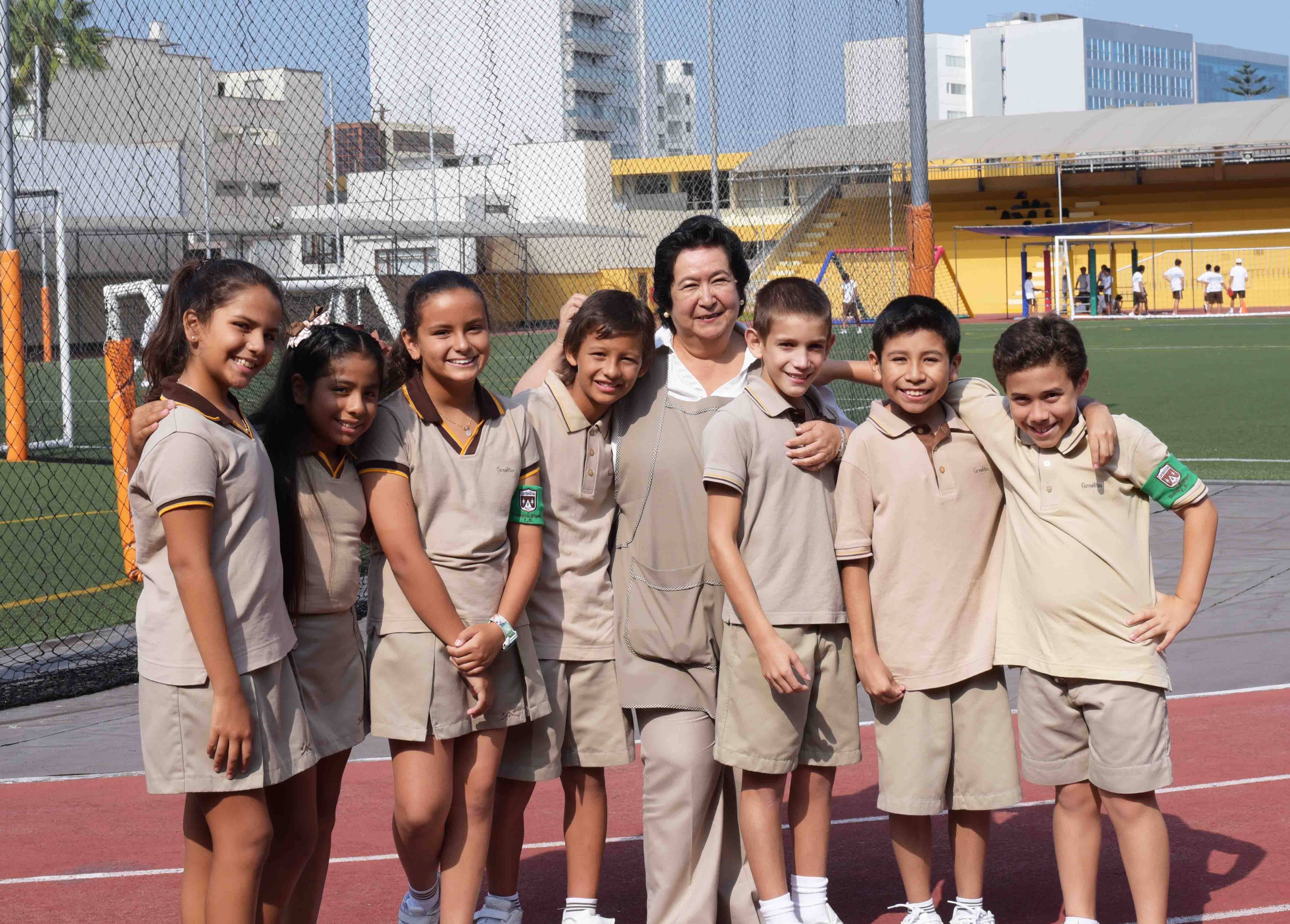 Our dear Principal, Miss Norma, joined Carmelitas School on July 1, 1979, in the administrative area. Seeing the value of the student life, she made the decision to be a teacher and began her journey as a teacher in 1st grade of Primary.
After years of teaching, where she demonstrated her professionalism, love and dedication for her children, she assumed the responsibility of the academic coordination of Primary until 1990.
She had the experience of spending time in Secondary and then she returned to lead the English coordination of Primary until 1999.
Our Lady of Mount Carmen entrusted to her the sub direction of the Primary level, which she led with very good results from the year 2000 to 2015. These years of experiences and vocation of service for her students led her to occupy the position of sub director of the level of Secondary in the year 2016.
Her love for teaching and to the Carmel colors motivated her to accept the responsibility of being the principal of our school from 2017 until now. And as the Bible says: "by their fruits you will know them," and Miss Norma has a lot to say about her selfless work for the entire Carmelite community.
It can be said that she is consistent, that she meditates before making a decision, that she is orderly and kind. It is also a reference for many teachers, it motivates us to identify with the institution and give everything for our students, living our spirituality, living righteously, respecting fraternally others, believing in children and young people and their ability to improve.
We highlight their dedication and vocation teacher, ability to find in each person the best of themselves, conducting themselves honestly and knowing how to listen.
We thank Miss Norma for all these years that she shares with us, not only her teaching presence but her being as a person. The institution thanks and appreciates all that she has given for so many human beings that in their childhood and youth have passed through our classrooms and are now good people, because at some point in their lives they have been touched by their words, actions and affection.
Congratulations dear Miss Norma, may God and the Virgin of Carmen protect and guide you today and forever.
Taken from the gratitude speech by Miss Rosa Ana Dongo, sub director of Primary.