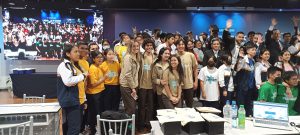 On Wednesday, November 23rd, a delegation from our school participated in the IV USIL Stock Exchange, a stock market game organized by San Ignacio de Loyola University, at its campus at La Molina. The team took the name of "Carmelitanos Inversores" and was made up of 5th year high school students: Micaela Ibargüen, Luciana Romero, Claudia Torrontegui, Mauricio Pecho and Alonso Belevan; who qualified for the grand final after surpassing 40 schools, nationwide, to compete with 24 schools that went to that stage.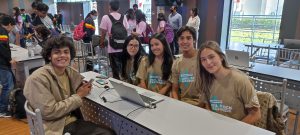 The experience they lived was very instructive and fun because, although they did not manage to obtain one of the first positions, they demonstrated a great capacity for organization, commitment and resilience, in addition to being interested in stock investment, in a playful way. For this reason, we are sure that the example they have left will be the post for other Carmelite students who will return with a triumph.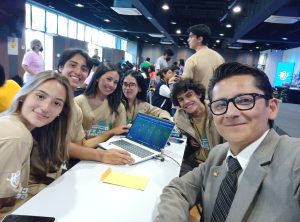 We thank you for your effort dear students.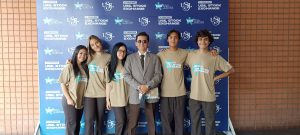 Juan Manuel Jimenez Rengifo
Teacher – Team Advisor