Institutional Events
CARMELITE KERMESSSE
The traditional kermesse is the event where all the members of our community participate. The objective is to promote the value of fraternity and integration of the carmelite family.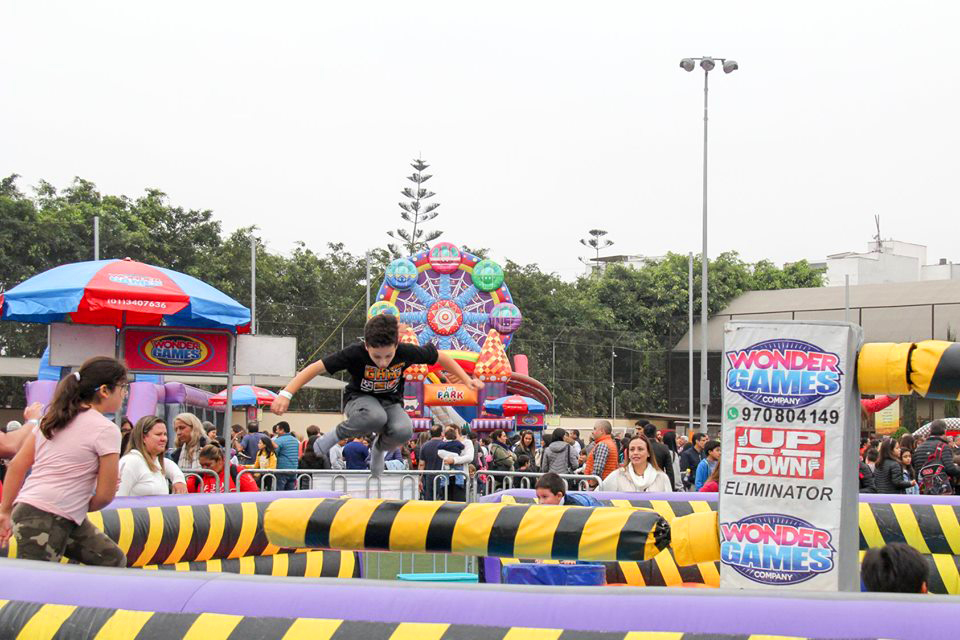 PROCESSION, MASS AND VERBENA
In July, our anniversary month, we have many activities developping with the objective of paying tribute to our Lady of Mount Carmel. Our institution and the Carmelite Order participate in the procession, mass and verbena celebrated in her honor, activity that assembles hundreds of people from our community.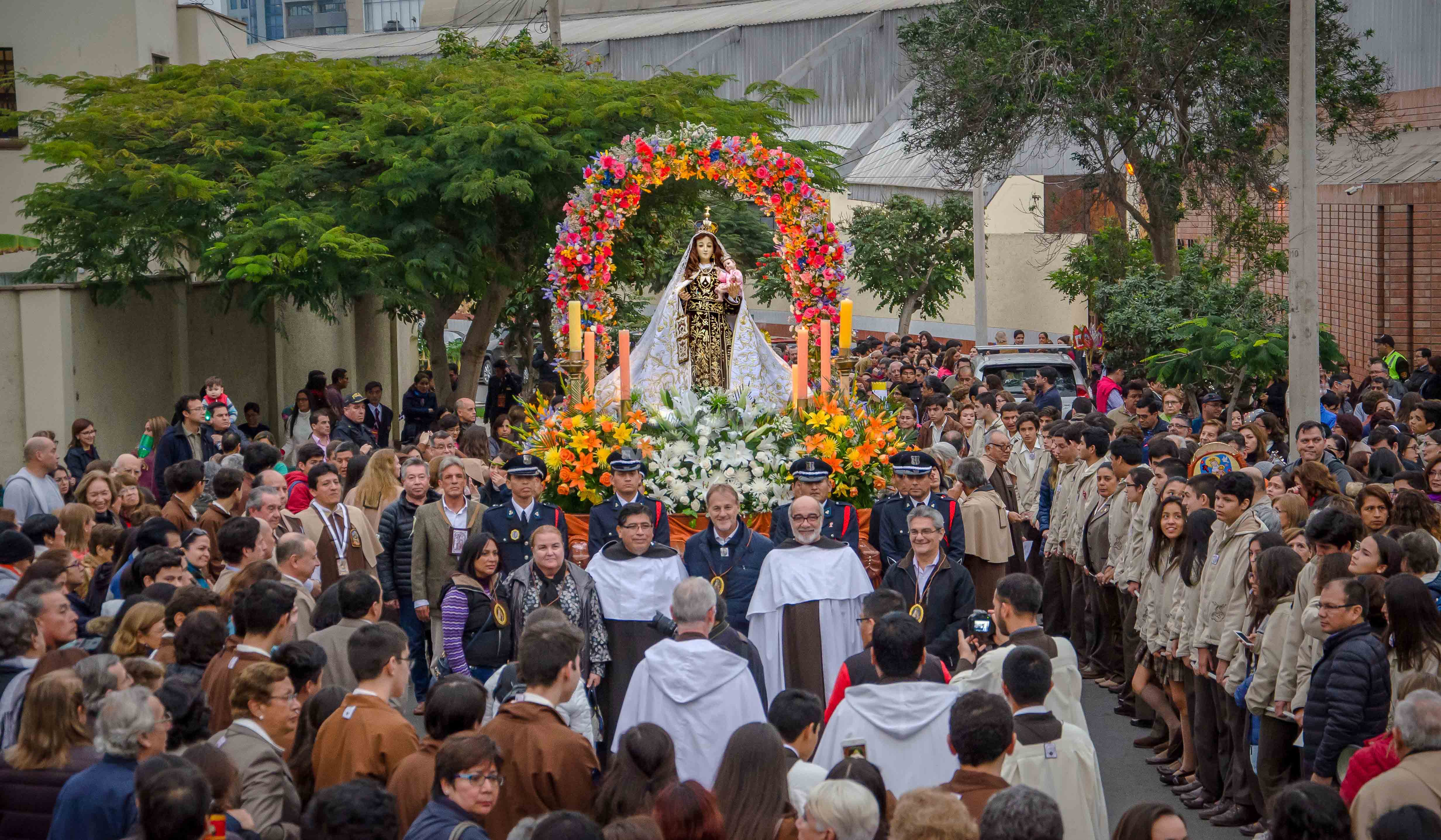 ALUMNI GATHERING
Once a year we celebrate this event, activity organized with the purpose of joining the different classes that have studied in our institution.

CARMELITE LAURELS
Ceremony that recognizes our students who are a living testimony of our main values: prayer, fraternity and service through the symbols of the Mountain, Sword, Crown and Star.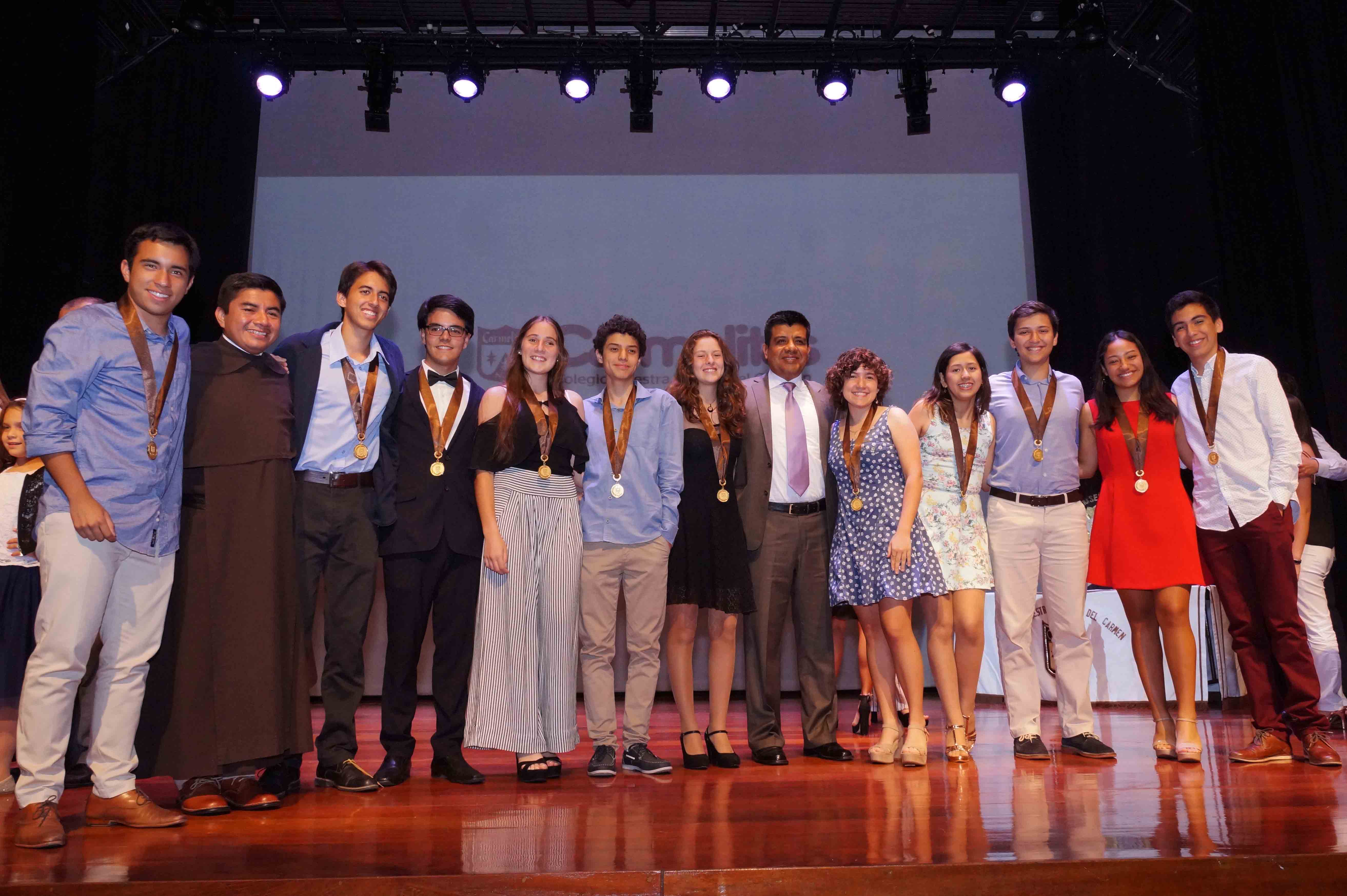 NIGHT OF THE OUTSTANDING SPORTSMAN
As an educational institution, we feel proud of having a big representation and prestige on the sport level. The event is organized to distinguish and to thank the work done by all our sportsmen and trainers through all the year.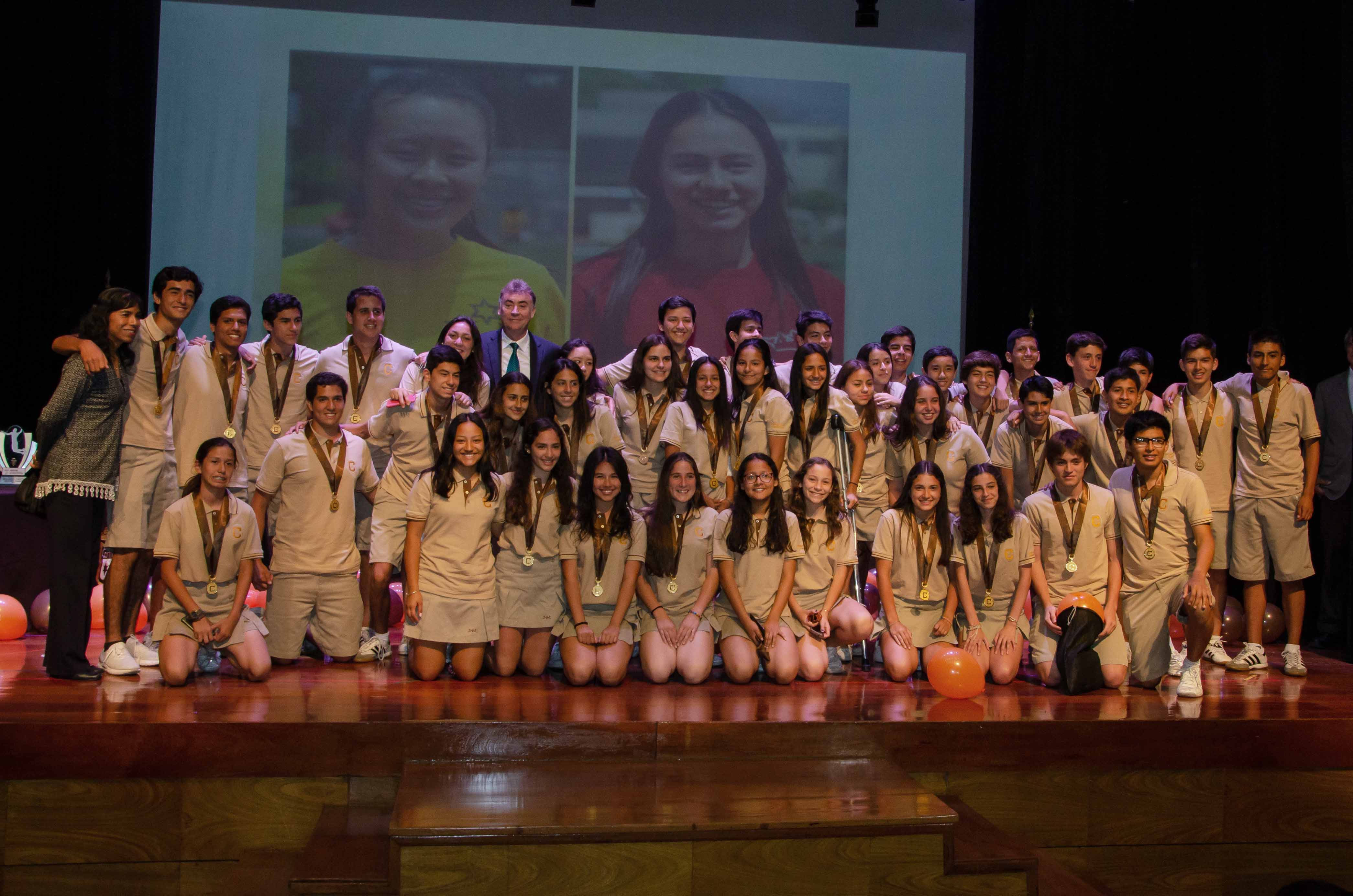 GRADUATION CEREMONY
Our fifth grade students are recognized for having finished satisfactorily their scholar stage. During the event, we highlight the students with highest academic average.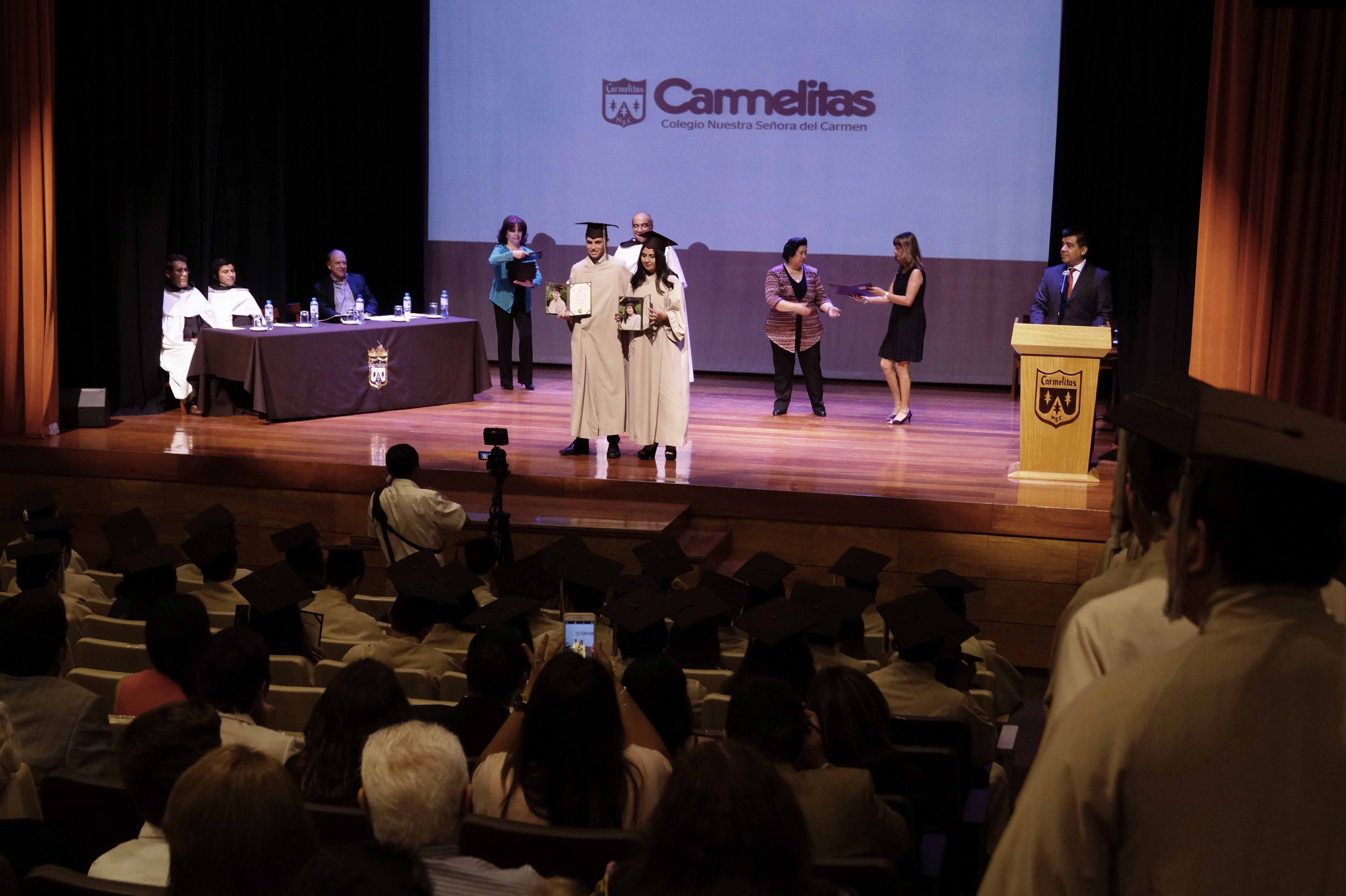 ART NIGHT
The promotion of the art and culture is a fundamental part of our educational proposal, for this reason it is important to create suitable spaces for the exhibition of the work done during the year. A theater presentation with a specific topic is presented during the Art Night as a closing moment of the year, in which students from our school participate with enthusiasm.